The Iconic Toyota Sienna Returns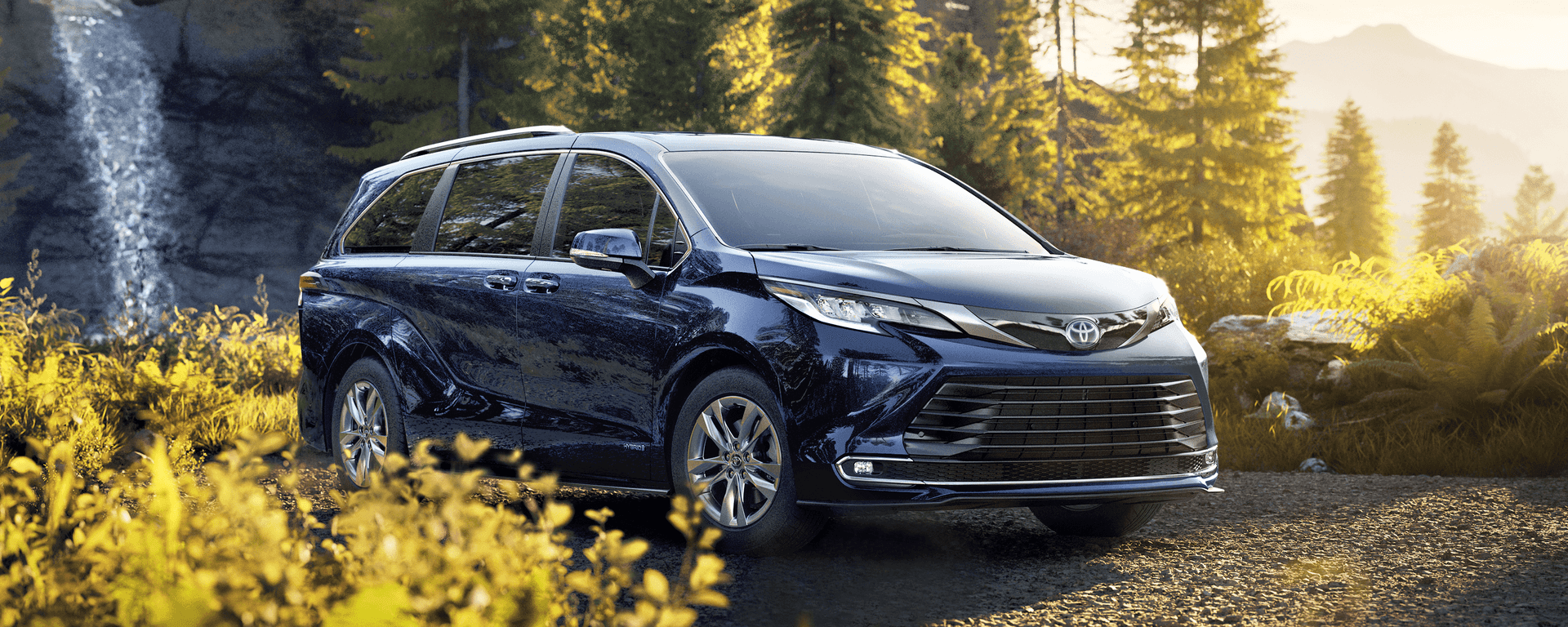 The Quintessential Family Hauler, Back with a Vengeance
The Toyota Sienna returns for 2021, and it's completely redesigned, inside and out, and ready for anything your family has to throw at it. Starting with the exterior, the 2021 Toyota Sienna has a bold new design that has been restyled with inspiration taken from the Japanese Bullet trains, for a new contemporary and edgy look. If you have a big family or even if you like driving all your friends, then you need the Toyota Sienna. This minivan has space for everybody with a modern, and spacious cabin room for seven or eight passengers. The Toyota Sienna is the vehicle for the go-getter and the weekend adventurer.
With the some of the best features available on minivans the Toyota Sienna is here to shake up the minivan segment.
Featuring a technology package that allows you to stay connected to the outside world, while still being safe with your attention remaining on the road. With Apple CarPlay and Android Auto standard, it's never been easier to connect your mobile device to your Sienna and have access to all of your most important apps while still having your attention on the road ahead. It's the safe and smart way to drive, while still being connected. With the controls on the steering wheel and voice recognition technology, you never have to look down at your phone to access important features.
The 2021 Toyota Sienna is now available at Kelowna Toyota – swing by to secure one for yourself today!