Apple CarPlay – A New Level of Convenience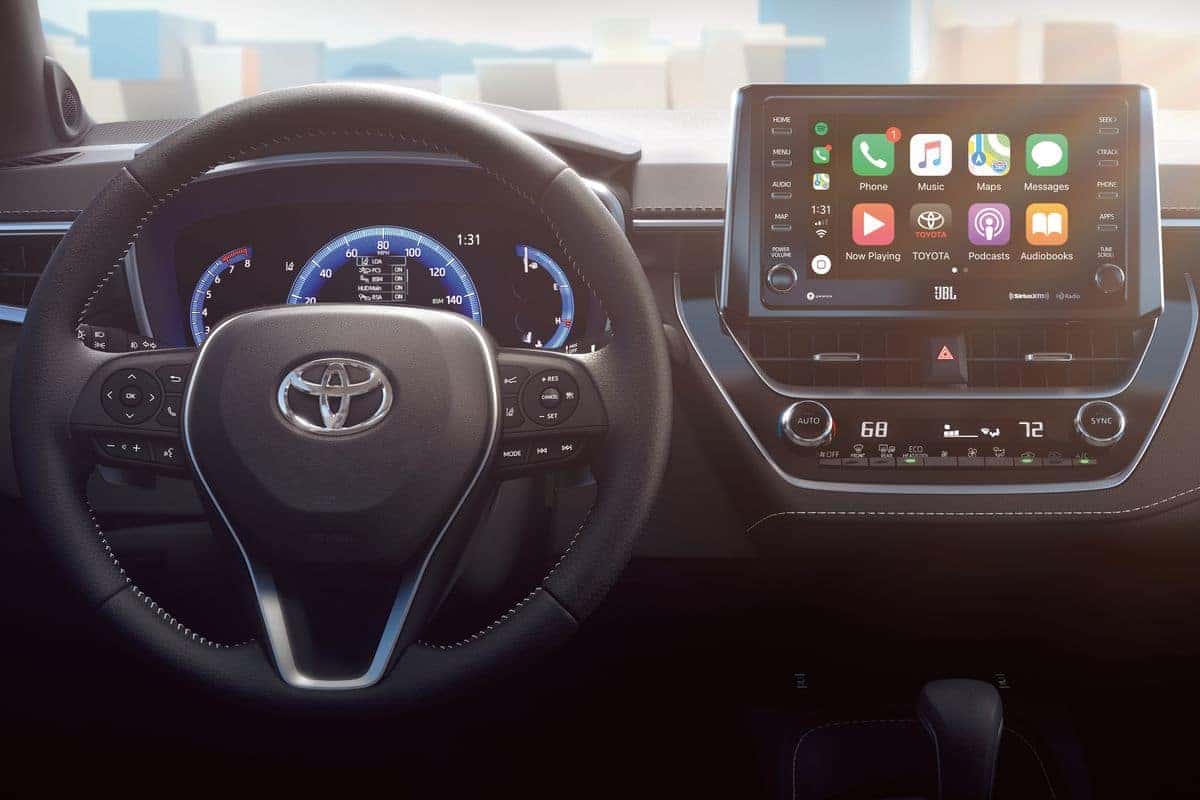 Apple CarPlay is the smarter, safer, and best way to connect your iPhone to your new Toyota vehicle.
Apple Carplay allows you to focus on the road ahead – keeping you safe and alert – while also allowing you access to important connectivity features.
Apple CarPlay seamlessly integrates with your Toyota's infotainment system, giving you access to all the media on your phone, your phonebook, calendar notifications, as well as accessing your favourite navigation app from the touch of a button or through Apple's Siri functionality.
Setting Up CarPlay
There are only a few simple steps to connect your iPhone to Apple CarPlay:
Start your car. Then make sure that Siri is turned on on your iPhone.
Connect your iPhone to your car:
If your vehicle supports CarPlay with a USB cable, use your Lightning to USB cable to plug your iPhone into the USB port in your car. The USB port with CarPlay access is usually found near the front of the car, near the infotainment system, or in the glovebox. Refer to your Toyota User Manual if you're having trouble locating the USB port.
If your car supports wireless CarPlay, press and hold the voice-command button that's usually found on your steering wheel. Make sure that your stereo is in wireless or Bluetooth mode. Then on your iPhone, go to Settings > General > CarPlay, tap Available cars, and select your car. Check your Toyota vehicle manual for more information.
Come down to Kelowna Toyota to see Apple CarPlay in action on all of our new Toyota vehicles!